Once again, videogames have served as a welcome retreat from reality in another grim year. The pandemic has maintained its grip not only over our lives, but also over the industry – which has continued to wrestle, quite justifiably, with delays. Games have been pushed back, but supply problems have meant that it has remained difficult to actually get hold of the new generation's consoles released at the end of 2020. The latter problem is, of course, no problem at all for PC-only players like myself. While I haven't been overly impressed with the tiny fraction of the year's games I have played, some true gems have stood out and as ever I have taken the chance to play or re-play some classics from the past.
New Games
Inscryption
Twisted mastermind Daniel Mullins had me captured, literally and figuratively, within the first act of Inscryption. The brilliantly atmospheric opening phase is set within a spooky cabin and combines a deep digital card game, an escape-room puzzle, and a roguelike into one intriguing package. Little did I know, then, that Inscryption still had so much more to offer. An escalating series of startling rugpulls propels the player further into the game's baroque rabbit hole, with clever surprises all the way down.
The meta elements are so ingeniously constructed that Inscryption was almost guaranteed cult status; what makes it so special is that the game's fundamentals are also completely solid. The card play is a thrilling challenge throughout, with numerous viable strategies available and a ton of unique cards to discover. Better still, Inscryption playfully responds to and rewards every attempt to break it, producing new and often amusing interactions. Inscryption is a uniquely clever and engaging game, something only Daniel Mullins could have made, and my game of the year.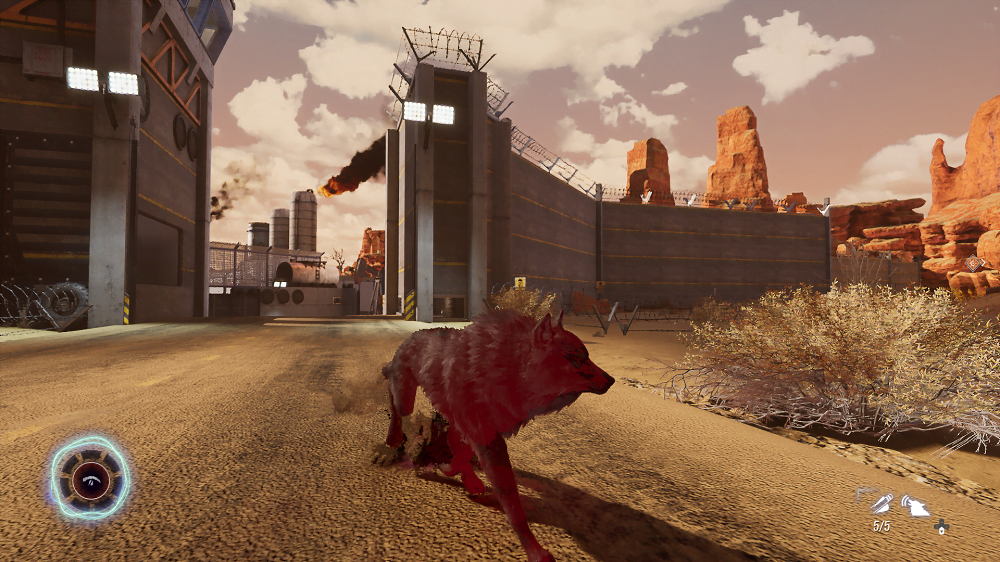 Werewolf: The Apocalypse – Earthblood
I played this awkwardly-titled third-person action game back in February, when I described it as "The Howling meets The Monkey Wrench Gang". It proved to be the game which placed me most out of step with other reviewers in 2021. The reviews for Earthblood were middling at best, but I had a great time with its concise, but satisfyingly bloody campaign. The game is centred on shape-shifting between human, wolf, and werewolf and all three forms are interesting to play and have their own particular specialisms. There's a lot to be said for a game that knows what it wants to do, and does it efficiently in a modest 10-12 hour timespan. Earthblood doesn't so much scratch that itch as tear at it, with a bloodied werewolf claw.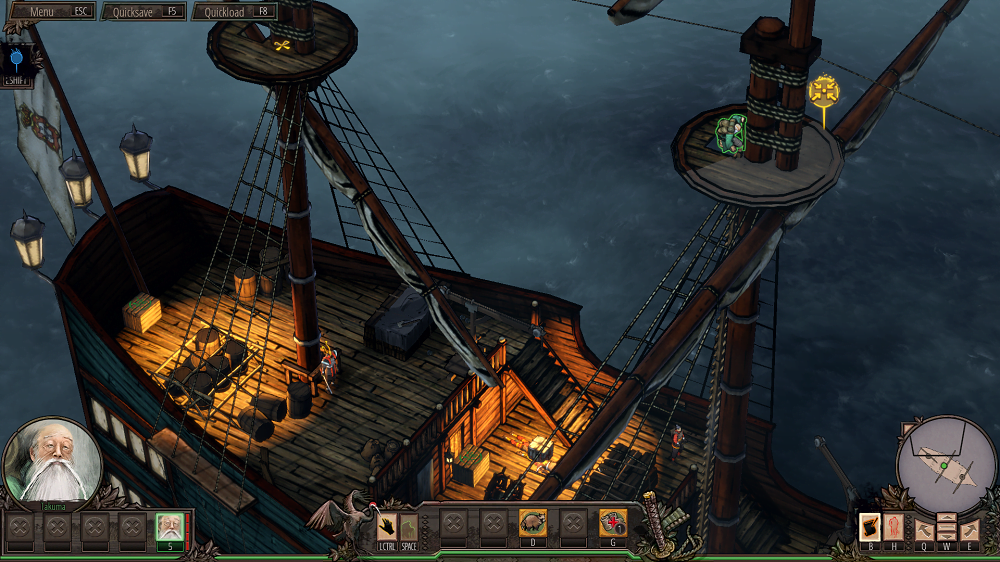 Shadow Tactics: Blades of the Shogun – Aiko's Choice
It's always a pleasure to see an old friend again after a long time. Back in 2020, Firaxis did a troubled world a favour with their surprise release of XCOM: Chimera Squad. In 2021, Mimimi Games have provided my surprise of the year with Aiko's Choice, their very welcome standalone expansion to the wonderful Shadow Tactics from 2016. Offering three main missions and three "interludes", it is quite modest in scale but the challenges are as intricate and lovingly designed as ever. Few people, if anyone, expected more Shadow Tactics five years down the line, and it is a treat to spend time with the stealthy squad of Hayato, Yuki, Aiko, Mugen, and Takuma once again. Thanks to Mimimi Games, the good times for fans of real-time stealth tactics games continue to roll.
Older Games
Praetorians (2003)
The defunct Spanish outfit Pyro Studios was best known for their Commandos games, which inspired the real-time stealth tactics genre recently revived by Mimimi Games. Later though, they made the almost forgotten Praetorians, which to me is a sort of lost classic of real-time tactics. It got a soft-touch "remaster" recently, which enabled me to revisit it this year for the first time in a while. Set between 59BC and 45BC, the game's campaign focuses on the conquests of Julius Caesar in Gaul, the Middle East, and what would become Italy itself. The solid gameplay shines through – the superbly designed missions, clever use of terrain, and varied factions make for an experience which stands up wonderfully almost two decades on.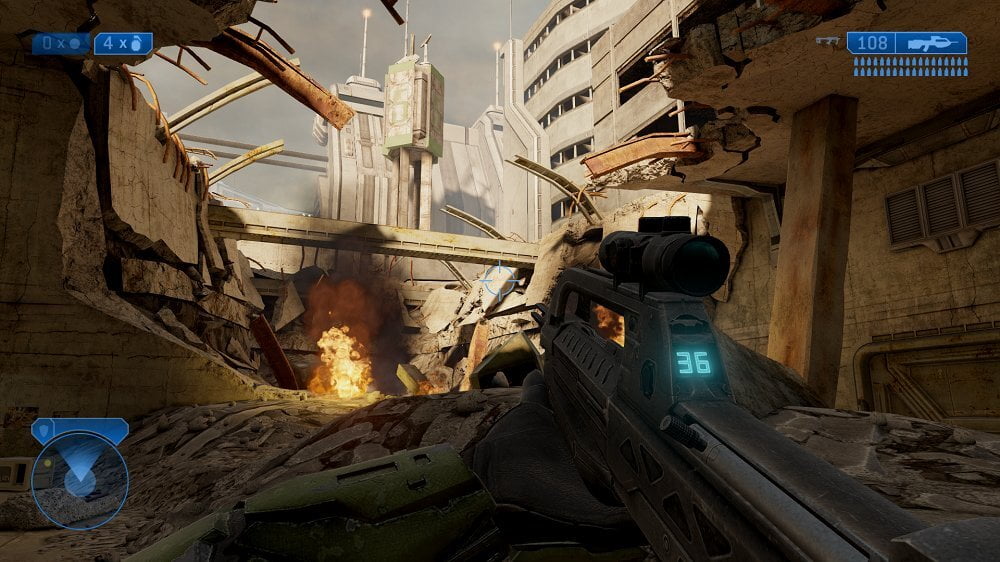 Halo 2 (2004)
The impressive Master Chief Collection recently made most of the Halo series available on the PC, including a number of games which had never before been playable on the platform. Halo 2 was on the PC back in the day, but the MCC version is vastly superior to the original release. I've actually played through it twice this year, once in single-player and once in co-op with Entertainium's own Gareth. Master Chief's second adventure has an often garbled and incoherent story, but the level design is far superior to the repetitive original game and the cutscenes are superb. If Half-Life 2 was the state of the art for shooters on PC in 2004, then Halo 2 was its equivalent on consoles and its simple but refined shooting is still a lot of fun.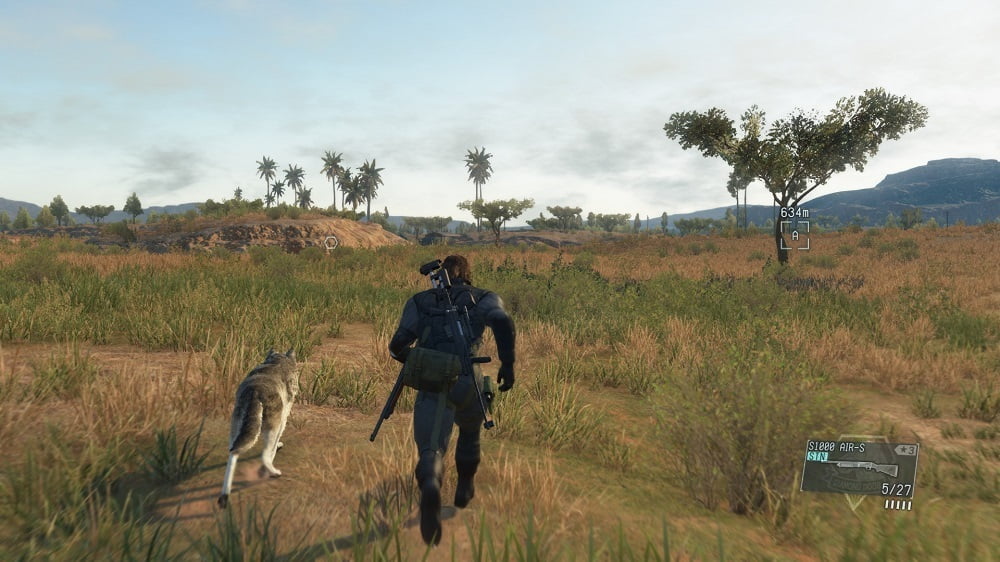 Metal Gear Solid V: The Phantom Pain (2015)
Metal Gear Solid is another series with a poor record of releasing on the PC, but having finally played the most recent entry I can forgive Konami for their past neglect of the platform. The Phantom Pain is a tremendously ambitious and accomplished reinvention for Hideo Kojima's iconic series. The addition of an open world transforms the stealth mechanics, which become hugely satisfying because of the vast range of possible approaches to any given situation. Compared with the earlier games the story very much takes a backseat in The Phantom Pain but the gameplay is up front and frequently glorious. Frankly, it's been years since I've played a game which eats up hours as efficiently as this one and I don't regret a minute I've spent in the dusty boots of Big Boss. It has its flaws but The Phantom Pain is huge, daring, ever-changing and responsive – it's brilliant and the best older game I've played in 2021.