Nobody could've predicted how awful 2020 would turn out to be, but given the last few years' track record, it's not surprising that this has been so bad, really. COVID-19 did a number on all of us, and if anyone that you know, whether a family member, friend or acquaintance has suffered somehow because of it, we're all very sorry to hear it.

Weirdly enough, where games would prove to be the perfect escapism from the terrible reality surrounding us throughout this rotten year, they were also plagued with news stories not only about the frighteningly inhumane working conditions surrounding crunch in order to get many a triple-A game out on time but also about the inappropriate behaviour towards female employees and even fans by the upper echelon of some of the biggest companies in the business. That's not even getting into the sheer disappointment with some of the most anticipated games like Cyberpunk 2077 being broken messes at release after years of hype and the shitstorm that followed.

But hey! Regardless of all that, 2020 still managed to bring out some bangers, including the return of one of my personal favorite franchises ever and a remake for the ages that had everything going against it. While things are still nowhere near being normal as we get into 2021, here are our wishes that it turns out to be a better collection of days than we had these last twelve months.

Without further blabbering, here are my favorite games I've played in 2020…


Desperados III
Holy shit, who knew a new Desperados game would turn out this awesome? I certainly did, for one, given its excellent pedigree. Shadow Tactics: Blades of the Shogun, which I also finished played through completion this year — put developer Mimimi Games on the map, and Desperados III is all the better thanks to it. I'm so very happy with how it turned out and am absolutely a pile of nerves in anticipation of what the future has in store not only for the series but also for tactical stealth games after this gem of a game!


SnowRunner
While I would have normally played the newest entry in this cooky series that began with the hilariously named Spintires years ago, the pandemic and being locked away at home all day pushed me into getting way more into SnowRunner. Thanks to its many improvements to the interface and overall gameplay, I ended up doing almost all of the base pre season pass content, unlocking pretty much everything, including rescuing all of the extra vehicles and such. Most people might consider this more of a chore game than anything, it proved to be just what I needed to turn off my brain and forget about the world, at least for a few hours.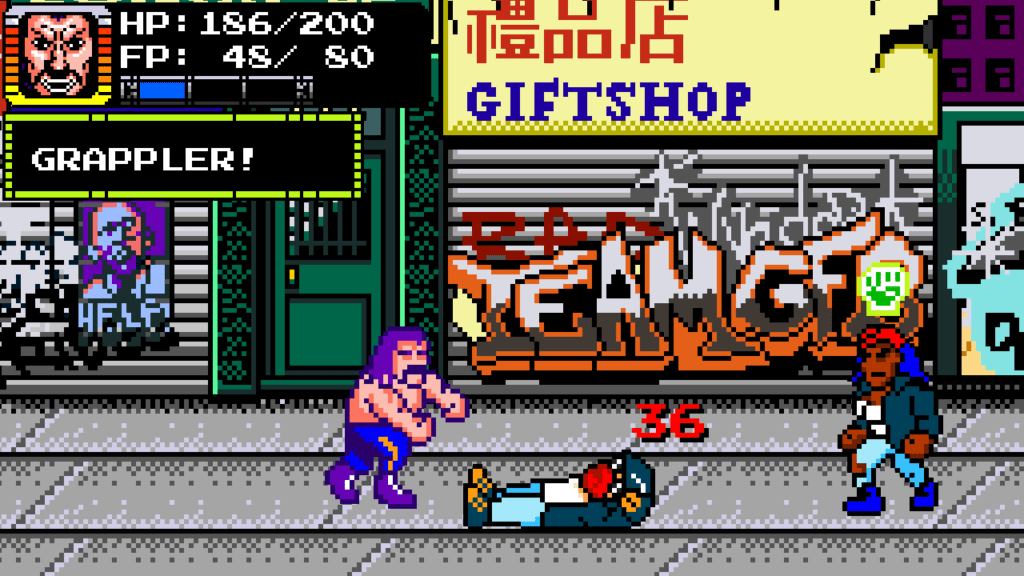 Treachery in Beatdown City
Social commentary and games are rarely seen in a positive light given the sheer difficulty of nailing a satisfying balance, not to mention missing the point entirely. But Treachery in Beatdown City succeeds in (pun intended) not beating you over the head with its commentary via the many dialog situations between its protagonists and their opponents, not to mention its positively unique and awesome combo of strategy and retro beat 'em up gameplay. Between it and Streets of Rage 4, when it comes to brawlers in 2020 Nuchallenger's offering can take my cake.
Microsoft Flight Simulator
My aging computer that can't handle the game's amazingly complex visuals and myself simply being rubbish at using a controller instead of a bona fide flight stick would've certainly played a huge role in making me not want to have anything to do with it. And yet, here I am including it in this list. Microsoft Flight Simulator is an amazing achievement and a much welcome revival to one of my favorite franchises ever. Even without coming even close to the optimal way of playing it, it's still quite a spectacle that I can't wait to get back to with the necessary upgrades to my setup.
Rise of the Tomb Raider and Shadow of the Tomb Raider
Back in March, my PlayStation 4 decided to break on me just when the pandemic was getting serious and the lockdown began, so I had to look for alternatives for my gaming. I had Rise of the Tomb Raider sitting in my Steam backlog for years and it was just the thing for that time. I enjoyed it so much that jumping into its sequel was a cinch. Both of these felt great to play, even making me somewhat invested in the story, which was a first with me in regards to anything Tomb Raider. Sad to think that these might have been the last we see of Lara Croft for quite a while…
Horace
I was really bummed when I missed out on getting Horace through the Epic Game Store's giveaway last holiday season, so when the chance popped up to review it on Switch, I jumped at it. Before that, our friend Leo from WayTooManyGames had told me that it was a really clever game, but not much else. I went in fairly fresh and was absolutely blown away. Horace's an incredible time through and through and I'm happy that I finally got to see it all the way.   
Paper Mario: The Origami King
Super Mario RPG: Legend of the Seven Stars was the first RPG I really devoted any time to playing, and even though the Paper Mario games were its natural continuation along with the Mario and Luigi series, the many sequels released over the years ended up feeling tired and more tired the further we got into both of those. Luckily for me, taking a break for nearly a decade really helped me enjoy Paper Mario: The Origami King, which was easily my favorite Switch game to come out in 2020. It's smart, funny and a lot of fun to play. 
Death Stranding
I was supposed to review this on the PlayStation 4 at the tail end of 2019, but things didn't work out the way I wanted, and having my Sony box break down didn't help matters. It was only with Death Strading's release on PC that I finally got to really enjoy Kojima's over the top opus. Yeah, it's convoluted and weird as all hell (you might even say a wee pretentious?), but it stuck with me the whole way through and I enjoyed everything it had to offer all throughout. 
Fallout 76
Fallout 76 had no business taking up my time in 2020 any more than it did originally, but the Wastelanders revamp along with the unique situation of the world this year contributed to my more than one hundred hours spent restarting my character and tearing through all of the content up until the first post release update. It's by no means a perfect game now, but it's not nearly as broken and empty as it was back when it was first out. Getting to a point in it where I was able to procure the codes for and then launch a nuke in Appalachia was one of the highlights of my time playing Fallout 76 and one of the most memorable gaming moments of the year for me.

Games I still haven't played nearly enough of yet but really like a lot:
Hades
I've been playing Hades off and on ever since it was released on early access, and now that it's out for good, I've slowly been making my way through the game. It's already been broken and beaten by a number of friends who have only gotten to it when it hit the Switch a few months ago, and I'm positively ecstatic for the folks over at Supergiant Games for reaching a much bigger audience than any of their previous releases this time. And that's certainly deserved, Hades is one of the best run-based games to come out in recent years, not to mention the studio's most polished and content rich releases.
Final Fantasy VII Remake
I admit I wasn't excited at all about the idea of playing a remake of Final Fantasy VII, it not being my favorite PlayStation 1 entry in the series. Then came the BGS 2019 demo and it put the game on my map for sure. Not having access to a PS4 up until October really put a damper on getting back to this April 2020 release, but I'm glad that I did. It's probably one of the most impressive remakes I've seen and nostalgia has been hitting me pretty hard during my extended and positively chill playthrough. 
Spiritfarer
Our own Callum Rakestraw so beautifully went into detail about what makes Spiritfarer in his review, and I was remiss to try it until only a few days ago. The overall theme of loss is one I personally have trouble dealing with personally for many reasons and it put me off playing until I was in the right mindset. I'm still very early into it, but it's already shown with how Callum was so moved by it. I've no intent on rushing through it in any way, so you can look forward to maybe seeing it on next year's list maybe? 
Yakuza: Like a Dragon
It took me nearly three years, but I finally tied the bow on Yakuza 6 a few days ago, and it prompted me to instantly get into the newest entry which was released in late 2020. I was instantly taken by Ichiban's electric personality that's quite a turnaround when compared to Kiryu's or even Yagami's, not to mention the completely different combat system that's done away with the tired beat 'em up convention of the series up to this point. So far, it's been a blast. And what an intro!